Global Station for Big Data and Cybersecurity (GSB), GI-CoRE will hold a lecture series "Software Defined Networks" as part of the 'Hokkaido Summer Institute 2019' from Wednesday July 31 to Friday 09 August, 2019.
This lecture series is open to Hokkaido University faculty and students (M, D).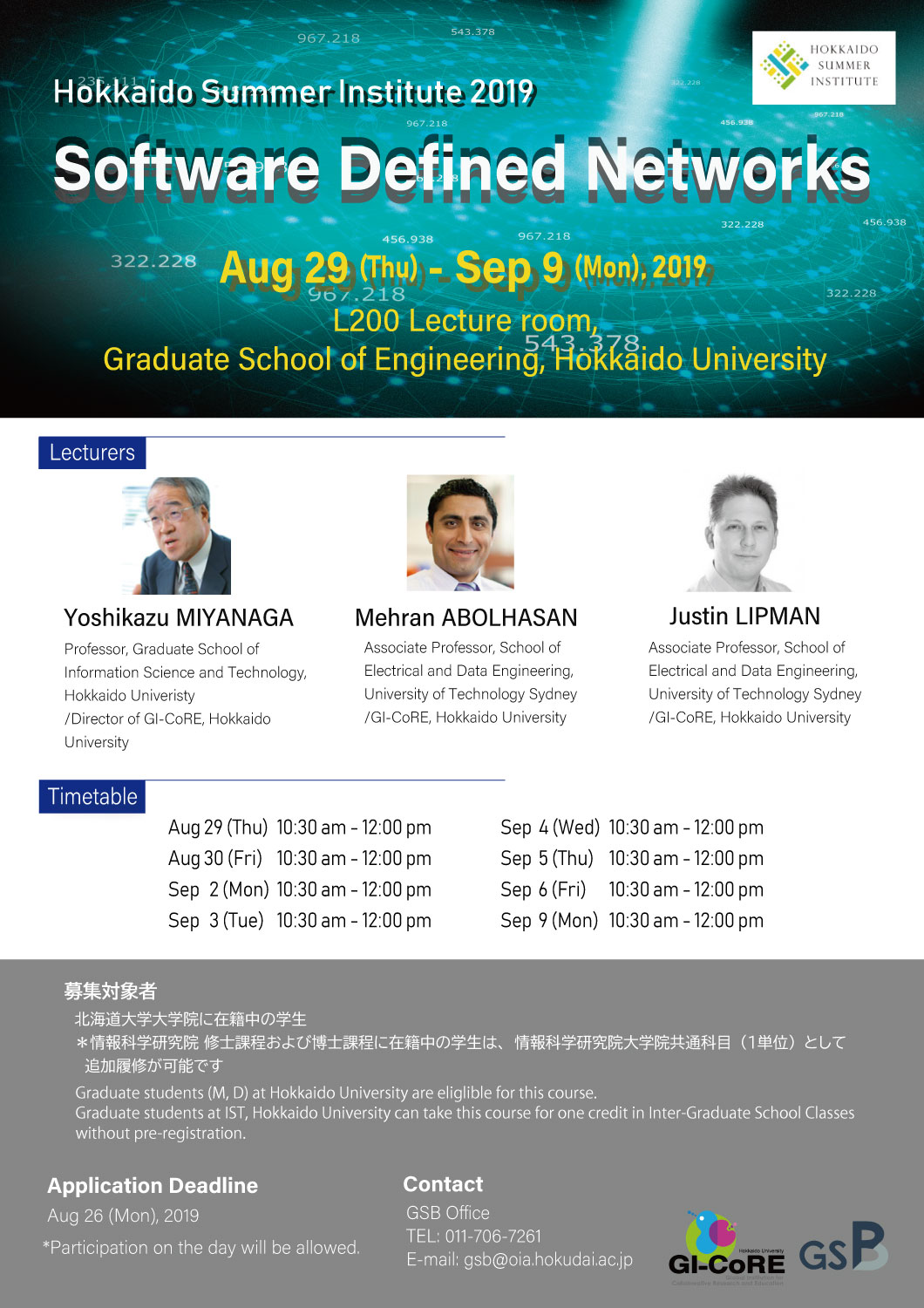 Details are available at Hokkaido Summer Institute (HSI) 2019 Official Website.
Date and Time
August 29 (Thursday) – September 09, 2019 (Monday)   10:30-12:00
Venue
Sapporo Campus L200, Graduate School of Engineering
Instructor
Professor Yoshikazu Miyanaga
Faculty of Information Science and Technology, Hokkaido University
Lecturers
Associate Professor Mehran ABOLHASAN
Associate Professor Justin LIPMAN
School of Electrical and Data Engineering, University of Technology Sydney
Class Schedule